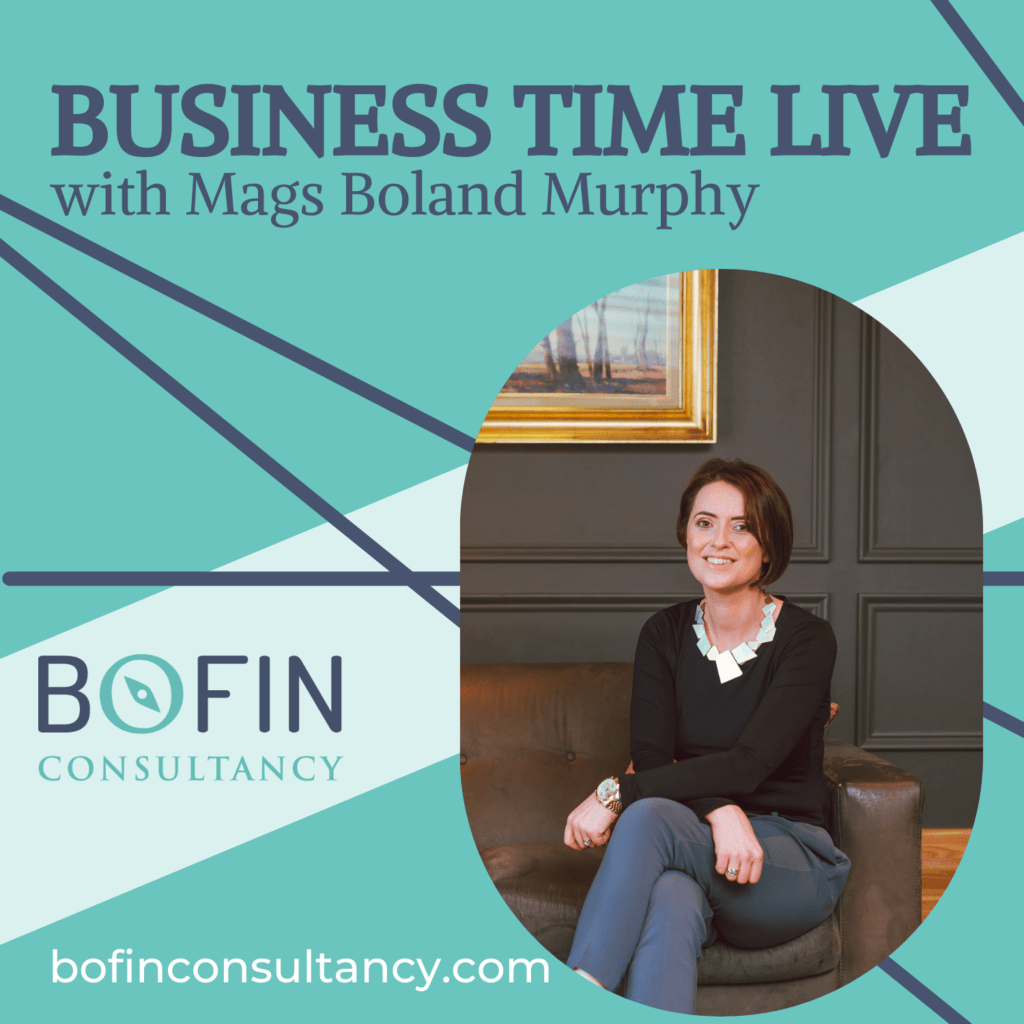 BUSINESS TIME LIVE PODCAST
In the Business Time Live Podcast Mags chats with a variety of guests discussing all things life, business, balance, the good, the not so good and the downright triumphant…. plus all the bits in between.
Tune in to find out more …..

We will chat, listen, laugh & learn.
EPISODE 1 - Joyce O'Carroll
EPISODE 2 - Sineád Kelly
EPISODE 3 - Caroline Kidd
EPISODE 1 - Joyce O'Carroll
Mags chats with Joyce O'Carroll from Wigworld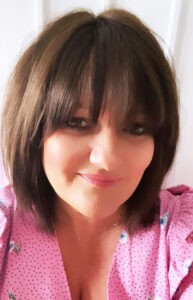 About Joyce
National, multi award winning Wig Boutique. Dedicated to improving self confidence & well being of clients by providing a quality natural product and exceptional customer services. Joyce is the creator of Wigworld she specialise in wigs and hairpieces for people with all types of medical related hair loss. She offers a bespoke custom-made wig and partial hair replacement service. Having her own personal hairloss and wearing a wig through alopecia puts her in a position to provide a discreet and professional service. Joyce has a wealth of knowledge and understanding and possess an essential combination of experience, skills and training. A hairdresser and certified wig technician by profession, Joyce will talk you through the various options available to you, fit your wig and style if necessary to suit your individual look. Joyce will also advise you in the area of maintaining your wig and provide you with the best aftercare advice to ensure maximum longevity.
About Wigworld
Wigworld is a national, multi award winning wig boutique. They specialise in wigs and hair pieces for people with medical related hair loss due to Chemotherapy, Radiotherapy, Alopecia, Trichotillomania and Thinning Hair. They offer a superior quality bespoke real human hair wigs, synthetic wigs, custom made wigs and hair pieces that can be integrated into thinning hair. They also stock beautiful stylish headwear, turbans and quality aftercare products. They offer a full service of wig fitting, personalized cutting and styling of your wig or hair piece, wig washing and styling, advice and aftercare to ensure that you are looked after throughout the entire hair loss process.
Find out more by visiting their website: https://www.wigworld.ie/
EPISODE 2 - Sineád Kelly
EPISODE 3 - Caroline Kidd