Mags Boland Murphy - Founder/Principal
Bofin Consultancy was established by Mags Boland Murphy. Mags is an experienced sales, business, marketing professional. Mags is professionally qualified in business disciplines and brings over 20 years of sector specific experience to the table in a variety of professional sectors including tourism & hospitality, media, food, construction, education, and national event management.
Mags works with businesses who may be struggling with specific business challenges, with marketing or are panicking over profit–to plan, package, and promote their business to more of their ideal customers. Her no-nonsense approach helps clients to focus their passion on specific ventures and opportunities which deliver powerful growth and profitable businesses.
Mags is a recognized business mentor with the LEO Network, Intertrade Ireland and Failte Ireland. When you work with Mags, she listens and will develop solutions and options to fit the client business specifically as "one size does not fit all".Bofin Consultancy and Mags Boland Murphy have been recognised as All Star awarded thought leaders in revenue growth and business profit strategy. We invite you to connect with Mags here https://www.linkedin.com/in/magsboland/

Jenny Hesse – Marketing/Client & Project Support

Jenny is qualified in business and marketing disciplines. Jenny is also a fully qualified trainer. She brings with her over 15 years commercial and business experience.
Included in this is a wealth of professional experience in the professional services, tourism, hospitality and event arenas.
Jenny is also an experienced and accomplished project manager and client focused at all times.
We invite you to connect with Jenny here https://www.linkedin.com/in/jenny-hesse-055a2021/
Romayne Farrell - Accounts & Admin Support
Romayne is an experienced business owner and ultimate professional. 
Romayne has a wealth of experience and is dedicated to her work. 
Previously Romayne owned and operated her own successful hospitality business. Her experience and knowledge includes operations management, accounts and all the pieces in between that are involved in managing and running a successful business.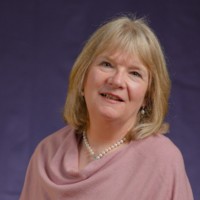 We work with and engage professional, qualified, and experienced providers of 3rd party professional services as per requirements.
We have a strong team of 3rd party suppliers of service and collaborators who we enjoy working with to deliver quality projects for our clients.
"Creating a strong business and building a better world are not conflicting goals – they are both essential ingredients for long term success – Bill Ford."
Schedule your free
Business Growth Consult

appointment today.
Address:
Crest Haven House Ballyvaloo Upper Blackwater
Enniscorthy
Co. Wexford
Y21 A3H1